Hereford's Suffragettes
Joining the poster parade on International Women's Day!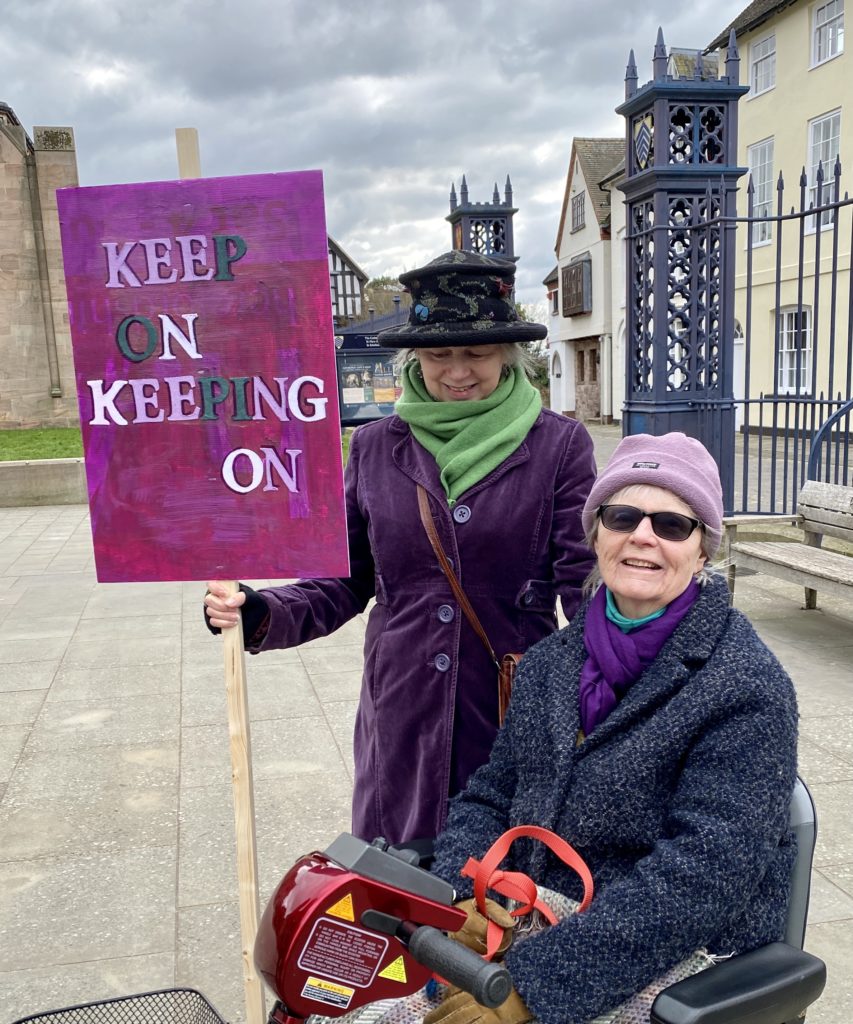 To celebrate International Women's Day, a silent poster parade was organised by Clare Wichbold and Lin Mathias in Hereford. The city has a long tradition of involvement with the suffrage movement, so this was a fitting way to remember past achievements and strive for new goals. Mum, Honey and I donned the purple and green associated with the suffragettes and joined the gathering at the start point, which was the cathedral.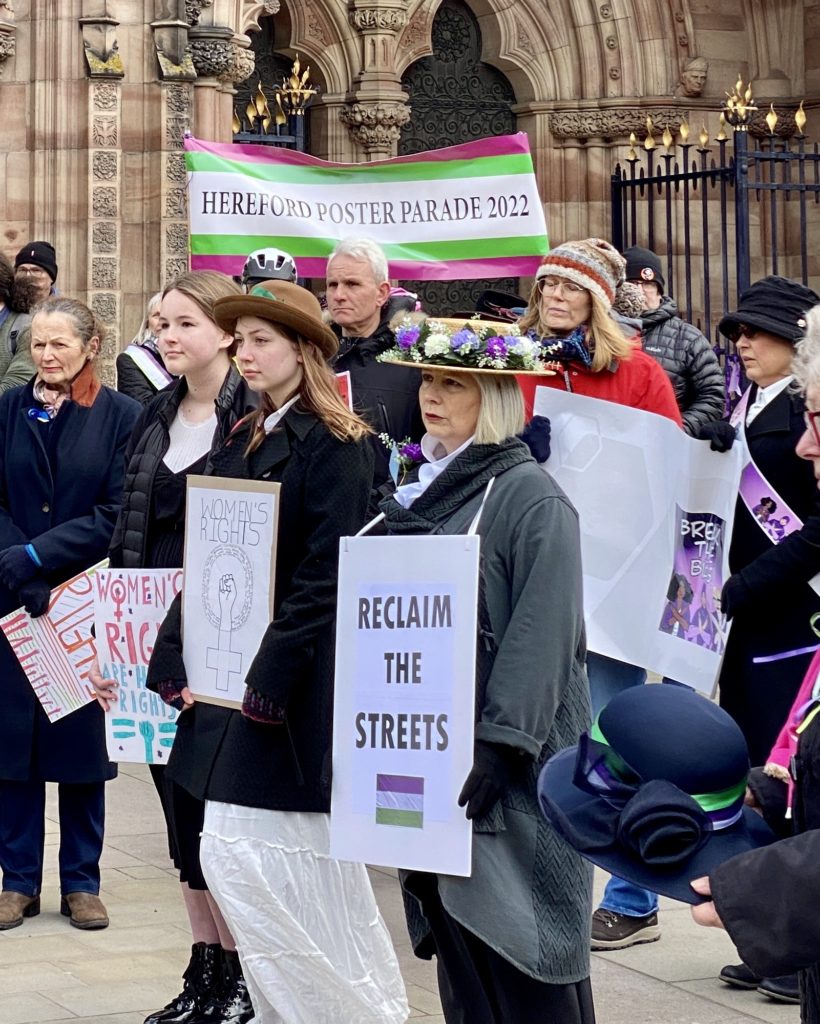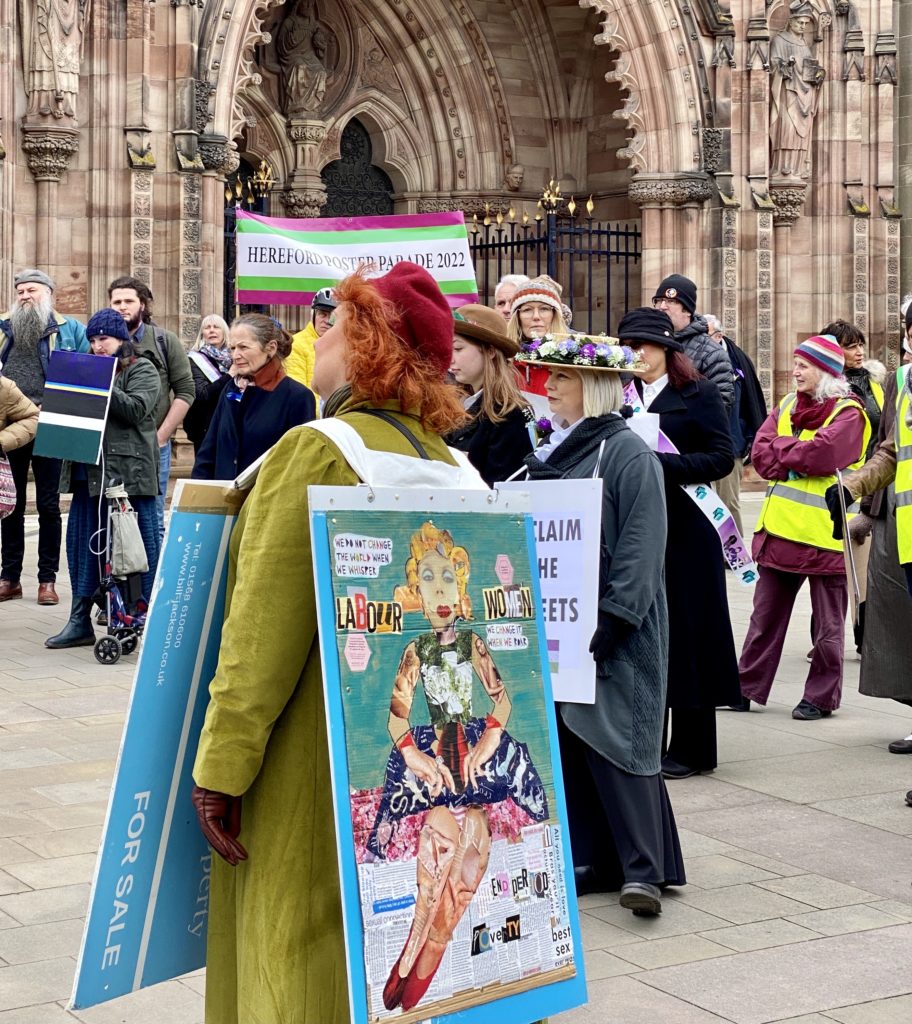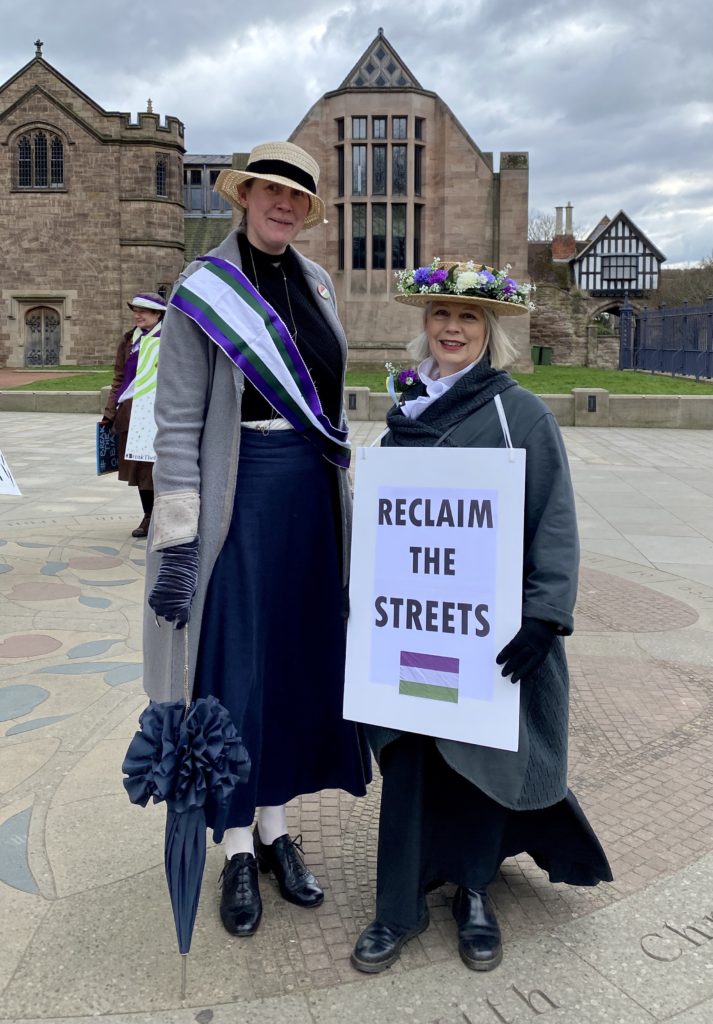 many came dressed in Edwardian costume. On the left (above) is the archivist of Hereford Cathedral, Elizabeth Semper O'Keefe with the new cathedral library building in the background. Elizabeth was sporting her hand knitted cycling bloomers beneath her skirts but I promised not to share those with you!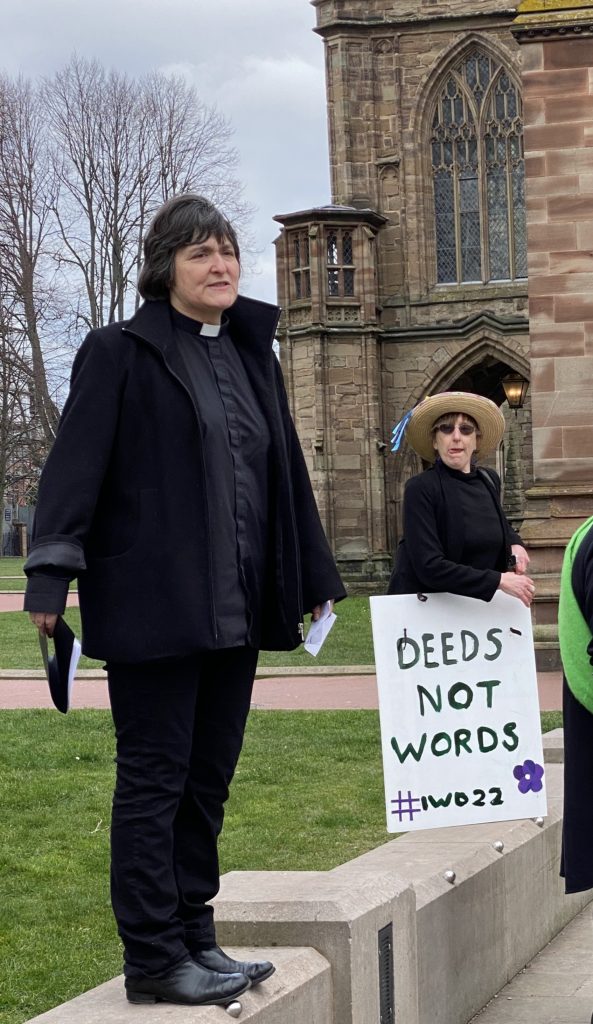 There was a short speech by the new Dean of the Cathedral, Sarah Brown. The first woman to hold the post (in its 1000 year history!) she said 'We stand on the shoulders of giants.' She commended the progress that has been made by women prepared to stand up for what they believe in, and offered a prayer for the people of Ukraine.

The march set off past Elgar's statue, and the Old House in High Town, reaching its finish at the Courtyard Theatre.
We rounded the day off with a walk home, and of course, cake.